Without a doubt, one of the best experiences in Lefkada for the visitor, is a day trip to the sea with Nidri Star 1. The unique, amazing natural beauty of Lefkada with its scattered islands, in combination with the Its crystal clear waters make the excursion an interesting, and probably a necessary experience for the visitor.

E / G-T / R NYDRI STAR 1 was built in the most modern shipyards of Alikarnassos by AGANTUR Yachting Industries & Trading Inc. Equipped with the most modern means of navigation and since March 2008 offers a comfortable, pleasant and safe Ionian cruise. The boat has a length of 35m and a capacity of five hundred passengers.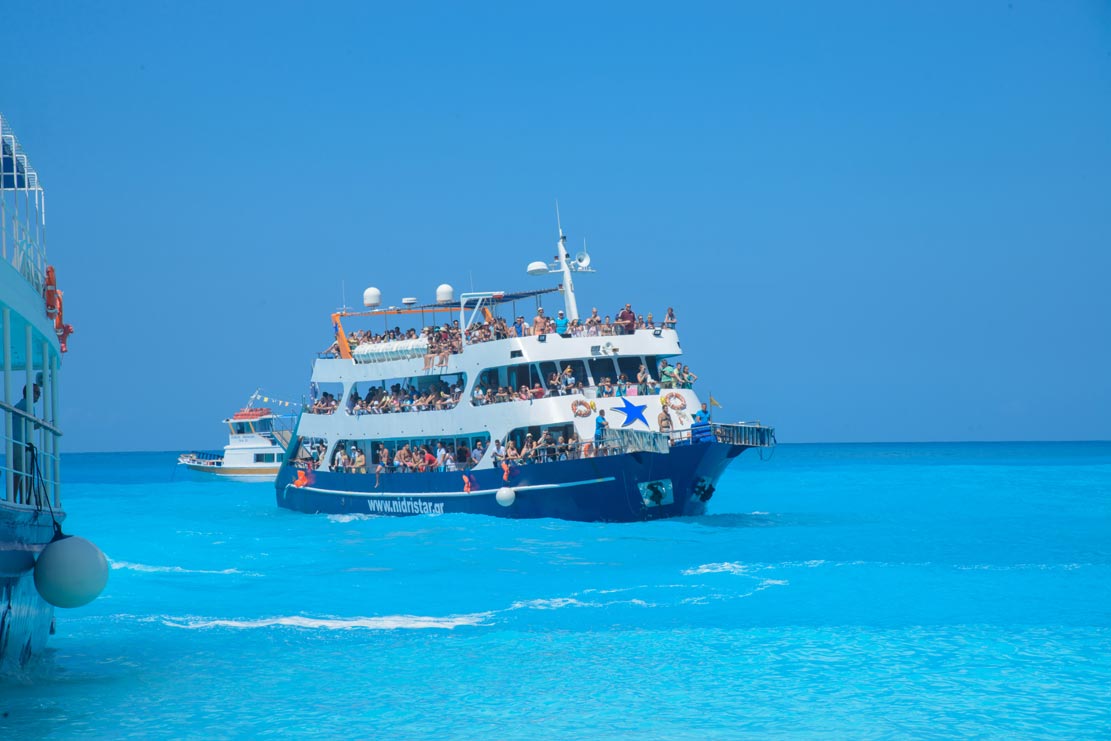 Each excursion includes stops for swimming on beaches where access is either impossible or very difficult for wheeled vehicles. The day cruise we offer has been designed with attention to detail and in combination with the high level services we provide, guarantee a unique experience full of moments of fun and relaxation, with your family and friends. The cruise starts in the morning at 9:00 am. and returns at 6:30 p.m.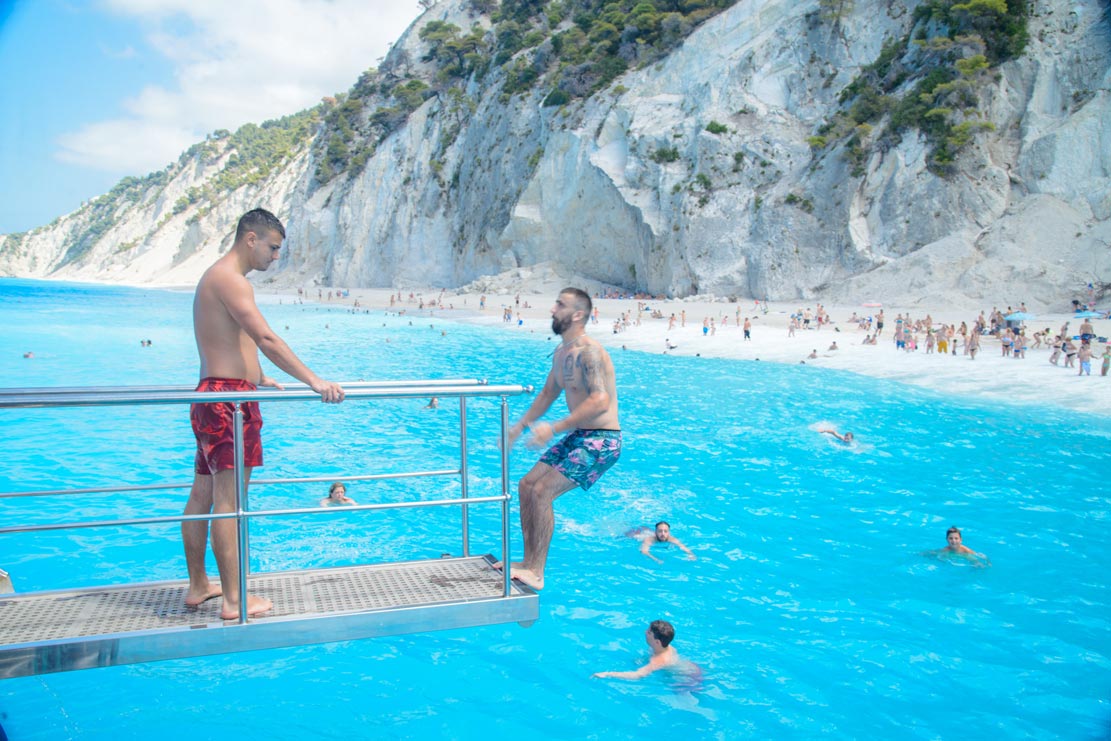 From Nidri of beautiful Lefkada you can make a day cruise, knowing the surrounding islands (see the route here) enjoying the sun and the sea.


Nidri Star is the best choice for this.

 

The route of Nidri Star 1,is:
1. PORTO KATSIKI -EGREMNI(LEFKADA)
Our first visit to the most beautiful beach of the Ionian, the breath-taking Porto Katsiki for a swim

2. FISCARDO (KEFALONIA)
The largest island in the Ionian Pelagos with its many alterations in landscapes and its varied natural beauties. Long sandy beaches, picturesque bays with turquoise blue water, impressive caves and rare geological formations captivate the visitor. The ornament of the island, the only village left untouched by the mayor earthquakes of 1953-Fiscardo.A short stay to relax at one of the restaurants for a meal and enough time for a stroll.

3.ITHACA
Home of Homer`s hero Odysseus, legend history and a connecting point for spiritual people. The hospitable romantic island Ithaca offers an ideal place for a peaceful holiday, interesting tours and exploration. A harmonious combination of sea and mountain with magical bays and enchanting beaches, picturesque pathways and traditional houses. No limit on the duration of the stay.

4.PAPANICOLIS CAVE (MEGANISI)
A visit to Meganisi, where the cave of which in 1940 during world war II was used as a hideout by Navigator latridis of the legendary submarine Papanicoli, is located (The Nidri Star I enters the cave for photographs).
5.SCORPIOS-SPARTI-SCORPIDI
(The three islands of Onassis)
A guided cruise round the 3 islands with an afternoon stop on the island of Greek Tycoon Aristotle Onassis "Scorpios" for a swim.

6. MADOURI
the Island on which the great poet Aristotle Valaoritis was born raised and wrote his poems. From 1990 it has been characterized as a preservable museum and was inherited by his great grandchildren.